A brand launch that could only occur in the era of Trump –
There's fake news, misinformation and disinformation. And then there's the completely fabricated story
of Crowdsourcers Pam and Ed's upcoming wedding on December 1st. I'll let you read the entire chain of events in the Buzzfeed story below, but here's the gist:
A few weeks ago, an apparently real couple named Pam and Ed posted a crowdsourcing request on Facebook pleading poverty and asking anyone and everyone to help make their wedding dreams come true. Well, guess what? They raised some $30,000 from unsuspecting, good natured fools.
Then Pam suddenly announced that, after much soul searching, the couple had decided to call off the wedding. BUT Pam said the happy couple would spend their newfound $30,000 to fund a spectacular, one-of-a-kind honeymoon. Boy, doesn't Pam sound special? Oh, and btw, Pam indicated the couple would let everyone know when the wedding would be rescheduled so they could again help crowdfund it. Talk about hubris.
Needless to say, the entire online world went postal and Pam's sob story/scam became the 14th most upvoted post of all time on r/ChoosingBeggars (Gee, what an honor). The top 13 must be very special.
Anyway, turns out the entire thing was a hoax perpetrated by a new website called Capturedit.com which describes itself as a "social media drama" site that is now searching for "Groomzilla" stories to dramatize.
So I ask you: In this era of incivility, quid pro quo's and outright lies, where does a business/marketer draw the line? Ponder these questions:
Is it fair to intentionally trick people to donate $30,000 for a fictitious wedding and then drive the crowd to a frenzy by suggesting the money wouldn't be returned?
Is that the way you would launch a business?
Have things become so sleazy nowadays that this is considered brilliant marketing and not something that even P.T. Barnum would find nauseating?
I can't say, but I sure would like to know where Pam and Ed are planning to go for their honeymoon. $30,000 can buy a whole lot of paradise. 😊
# # #
It Looks Like That Viral Story About A Bride Stealing $30,000 In Wedding Donations Was Just A Marketing Stunt
A single screengrab — and a lack of Facebook reactions — were the likely giveaways.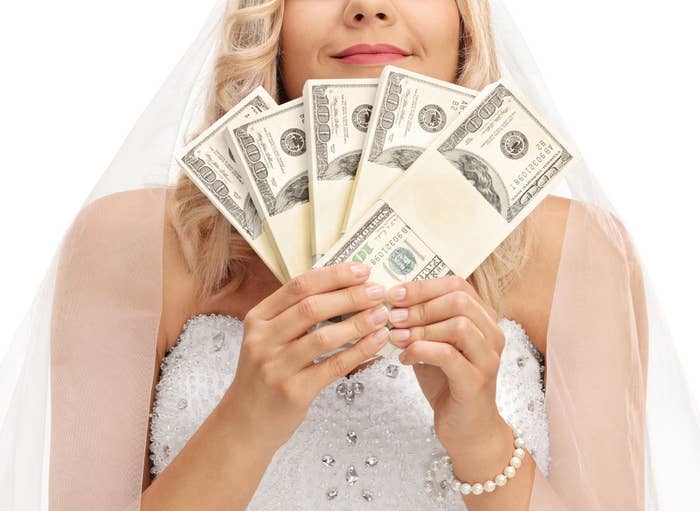 A viral Facebook post allegedly written by a bride who canceled her $30,000 crowdfunded wedding and refused to return the money to her friends and family appears to have been fake and created as a marketing stunt to drive traffic to a new website focused on ~social media drama~.
On Monday, screenshots of the supposed Facebook post and the reactions from the bride's family were uploaded to the subreddit r/ChoosingBeggars.
In the screenshots, a bride named "Pam" announced that she and her fiancé "Edward" were canceling their Dec. 1 wedding and not returning the $30,000 in donations they had received from their family and friends.